I am Wesley from Wamena and I am 34 years old. I am HIV positive.
I did not know that I had contracted HIV. My weight continued dropping with each passing day from 75kg to 30kg. No one knew about my status except for my mother who took care of me. However, I was not able to leave my house. If I didn't hide people would have found out about my status and I could have been burned alive. So I was a captive in my own home. I was also deliberately isolated at home. I ate alone with my own plate in my own room. It was torture.
I made "adat" or rituals for a cure, sacrificing up to 10 pigs, but my health never improved. My body was just skin and bones. After suffering for three years I finally went to the hospital and I was diagnosed with HIV. I thought I was going to die because I believed no medicines were available.
I became optimistic when my doctor told me that there is ARV (Antiretroviral medicine) to treat HIV. I followed his advice and started taking ARV regularly. I regained my weight from 30kg, to 60kg, and back to 75kg.
"I always encourage my friends to go to the hospital and take ARV so they can be healthy like me."
I have been taking ARV for over 10 years and to stay alive I have to take it for the rest of my life. No matter where I go I always have ARV in my pocket or backpack. ARV is actually free so you don't need to buy it. It is available at the nearest hospital without cost. But there are still many friends who don't want to come and get it. I always encourage my friends to go to the hospital and take ARV so they can be healthy like me.
I am able to continue my daily activities like my friends who are healthy. I wake up at 6 o'clock in the morning and my first priority is to tend after my pigs. Then I go to the VCT (Voluntary Counseling and Testing) clinic to assist my friends who are getting tested for HIV or coming in for a routine checkup. During the day I make house visits to check up on my friends' condition to make sure that they are doing well. I also formed Noken, a support group that provides counseling and encouragement to individuals living with HIV in my community.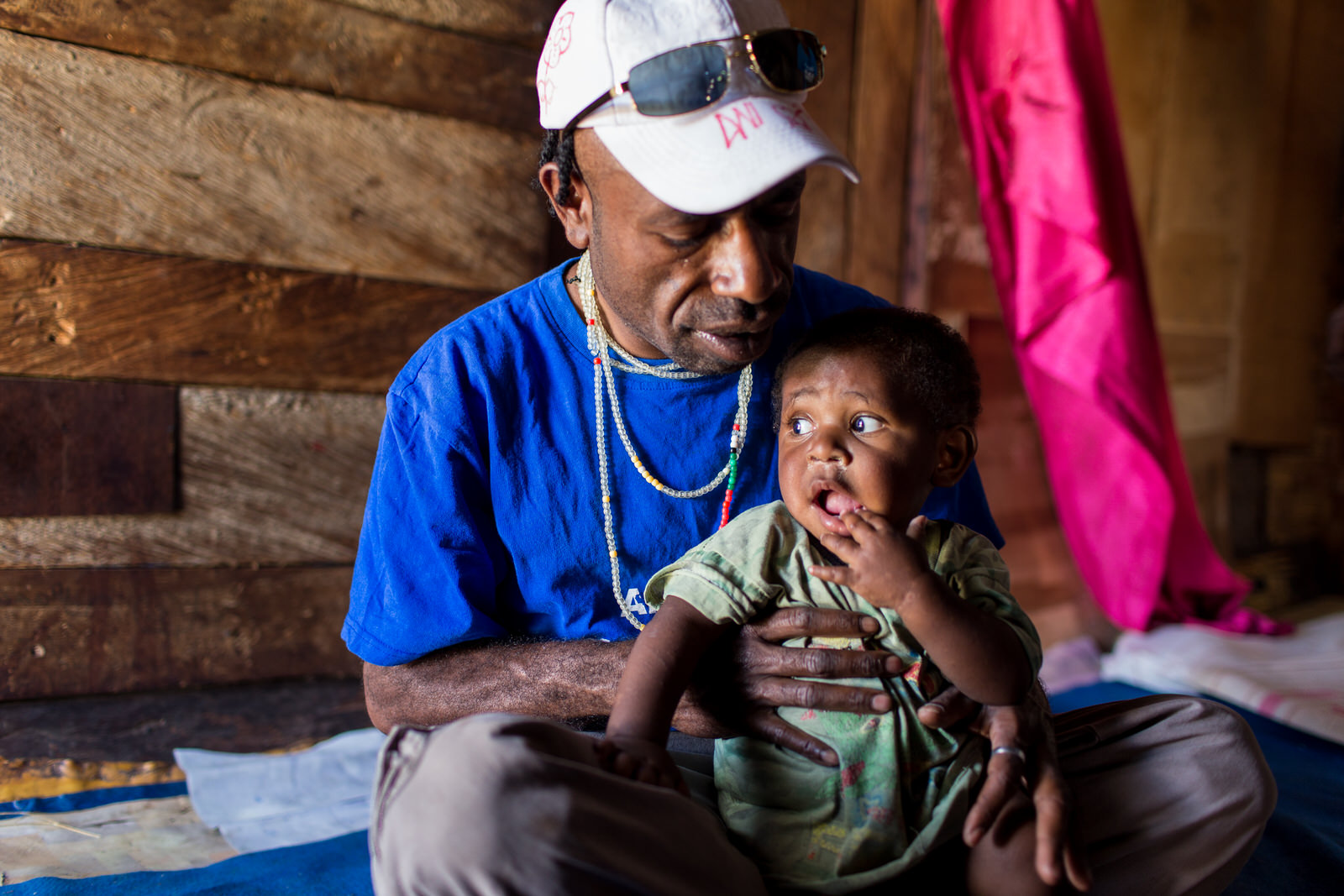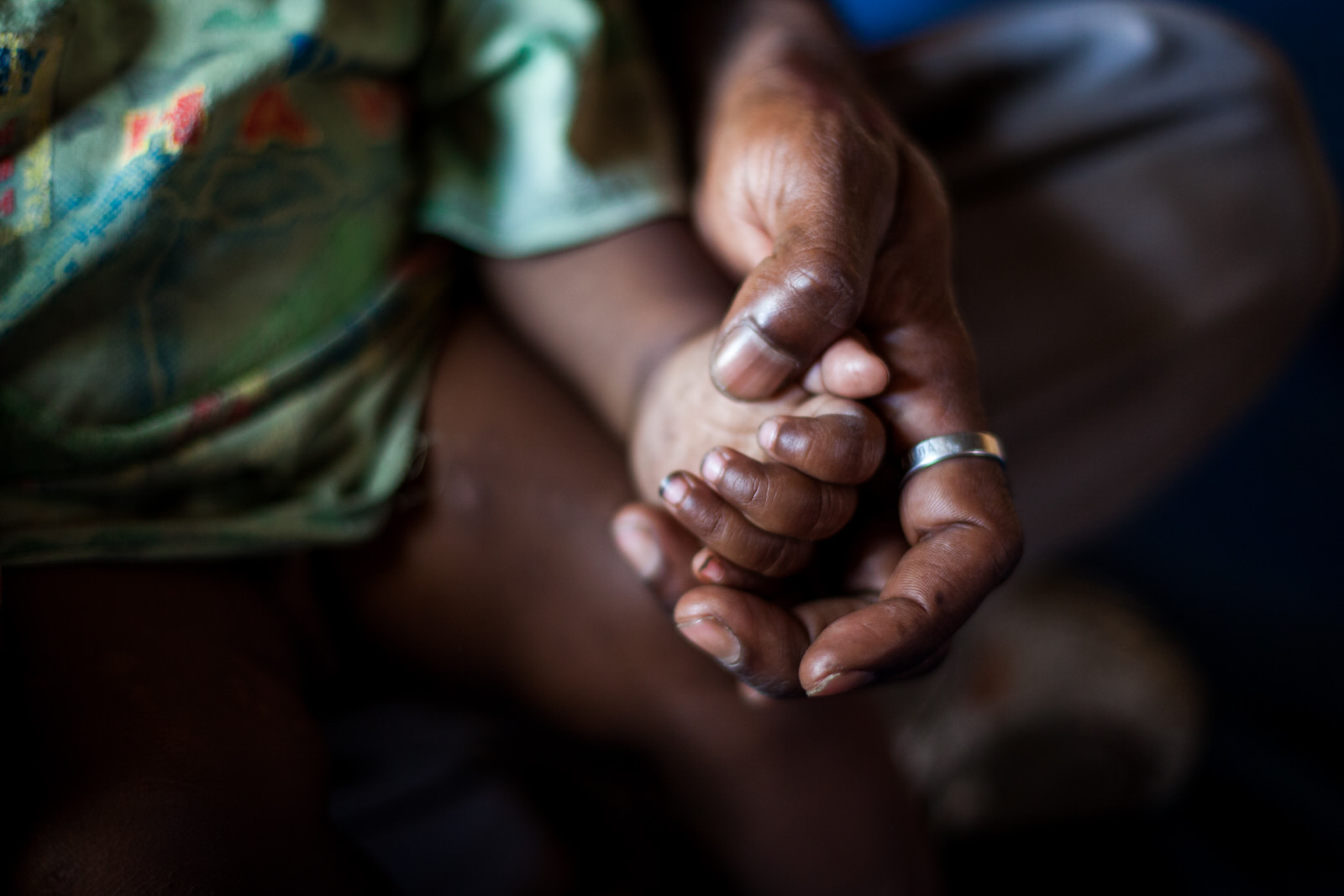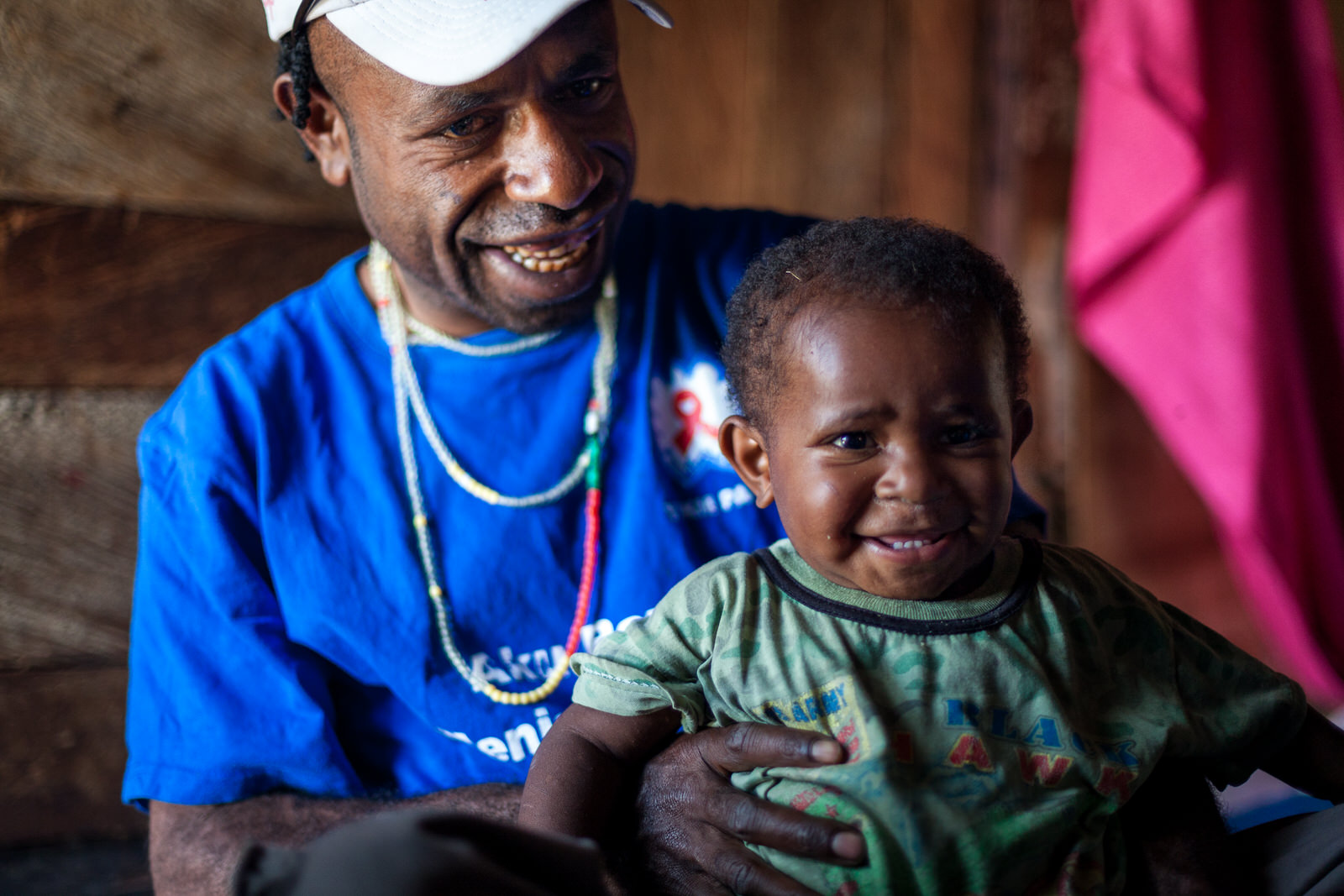 Wesley spends time with a baby boy whose mother has died from AIDS. Wesley makes home visits to check up on his friends' condition and he also brings them nutritious food.
"i still have a long and fulfilling life and one day i would like to get married and have children"